《荷马:前古典时期》(2010)
作者 : 格雷戈里·纳吉 (Gregory Nagy) 译者 : Agamo | 点击数 : 9267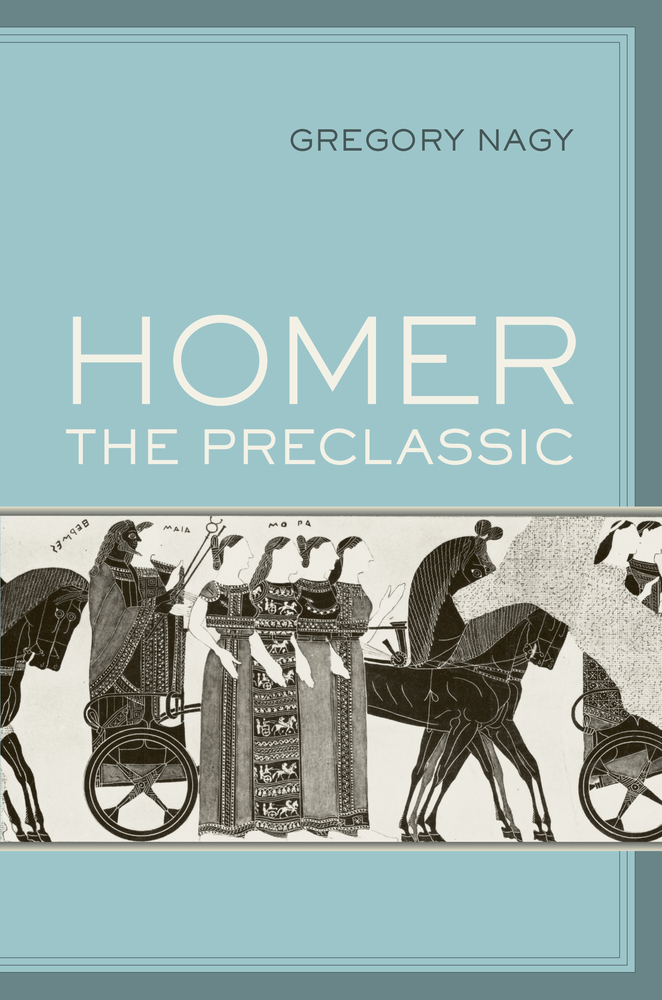 Homer the Preclassic

by Gregory Nagy
Homer the Preclassic considers the development of the Homeric poems-in particular the Iliad and Odyssey-during the time when they were still part of the oral tradition. Gregory Nagy traces the evolution of rival "Homers" and the different versions of Homeric poetry in this pretextual period, reconstructed over a time frame extending back from the sixth century BCE to the Bronze Age. Accurate in their linguistic detail and surprising in their implications, Nagy's insights conjure the Greeks' nostalgia for the imagined "epic space" of Troy and for the resonances and distortions this mythic past provided to the various Greek constituencies for whom the Homeric poems were so central and definitive.
"Nagy's brilliant narrative marks the culmination of a lifetime spent investigating Homeric art, resulting in a highly variegated and hugely pleasurable book, fundamental for those who want to appreciate the beauties of epic."
—Richard P. Martin, author of The Language of Heroes
Gregory Nagy is the Director of the Center for Hellenic Studies and the Francis Jones Professor of Classical Greek Literature and Professor of Comparative Literature at Harvard University. This book is adapted from his 2002 Sather Lectures at the University of California, Berkeley.

CONTENTS
Part One. A Preclassical Homer from the Dark Age
Chapter 1. Homer and the Athenian Empire
Chapter 2. Homer outside his Poetry
Chapter 3. Homer and his Genealogy
Chapter 4. Homer in the Homeric Odyssey
Chapter 5. Iliadic Multiformities
Part Two. A Preclassical Homer from the Bronze Age
Chapter 6. Variations on a Theme of Homer
Chapter 7. Conflicting Claims on Homer
Chapter 8. Homeric Variations on a Theme of Empire
Chapter 9. Further Variations on a Theme of Homer
Chapter 10. Homer and the Poetics of Variation
Epilegomena. A Preclassical Text of Homer in the Making
Product Details

Publisher: University of California Press;


Publication Date: February 7, 2010 (

1 edition)

Language: English
Series: Sather Classical Lectures (Book 67)



The 2010 print edition is available for purchase here.

The CHS Online Publication here
This volume is one of two books stemming from six Sather Classical Lectures given in the spring semester of 2002 at the University of California at Berkeley while the author was teaching there as the Sather Professor.
There are two different publication dates for this book: 2009 for the published version that was "born digital" on the website of the Center for Hellenic Studies, and 2010 for the published version as printed by the University of California Press. (The online version contains updated annotations stemming from 2010 and thereafter. These annotations track relevant new debates or discoveries. At II§7 of the online version, for example, corresponding to p. 134 of the printed version, there is an annotation dated 2010.12.17 referring to a new debate on the historical value of myths about the so-called "Aeolian Migration.")
Continuing : 1 | 2 |
文章来源 : OTStudio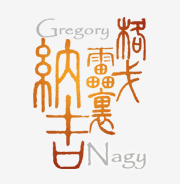 ·

国际史诗研究者档案

·


Archive for International Epic Researchers